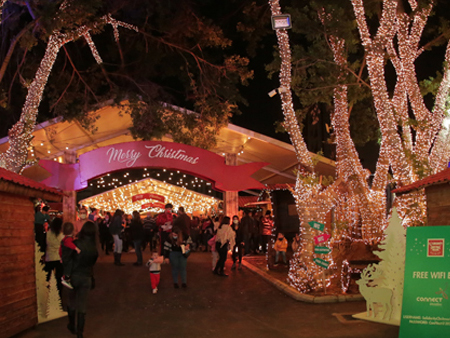 SOLIDARITY CHRISTMAS VILLAGE
Despite all the hardship and economic conditions Lebanon is going through, we do not want to miss the opportunity to celebrate happiness this year.
For the second consecutive year, we are organizing Solidarity Christmas Village to give this season its true meaning while adding smiles on Lebanese people's faces, both children and adults. The event will be held in MAN BASECAMP, facing the port of Beirut, right behind Mar Mikhael Church Achrafieh, from December 16 to 22, 2021. Visitors will profit from free entrance, food, beverage and entertainment.
Your donations and contributions will help us bring back Christmas spirit to Beirut.